Challenge

Millarco International already had a webshop, but it was not dynamic enough to fit their needs. They spent too much of their time managing users, content and price changes manually. They needed a new, dynamic platform that could automate their processes easily and reliably.


Dynamicweb as a solution

With their new Dynamicweb solution, Millarco International now have B2B and B2C webshops integrated to their ERP system, Microsoft Dynamics AX. Their new B2B webshop has a customer login, which enables individual customer prices transmitted directly from the ERP system. In addition, Millarco International also deployed Dynamicweb PIM (Product Information Management), which allows them to enrich their products with pictures, logos, text and other data much more efficiently. All the necessary data is now combined and accessible from one place.


Results

Millarco International have now saved a lot of valuable time by reducing the amount of manual processes, which allows them to focus on creating even more value for their business and their customers. Their salespeople now have much more time to nurture their existing customer relationships as well as sell their products to new customers.

The Dynamicweb solution gets many positive reactions for its usability from Millarco International's customers and the employees working with it in-house.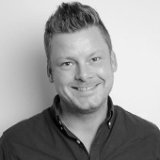 "Compared to our old system, this is very easy to use. We get a lot of positive reactions from our customers, and also the people working with it in-house, they find it very easy. It's very dynamic, and this is why we are very happy to have this solution that we have now - because it gives us a lot of time to do some other selling things instead, like talk to our customers and get new customers as well, instead of using our time on manual processes."
- Carsten Fonnesbæk, Marketing Manager, Millarco International A/S