Challenge
Millarco is a danish wholesales company selling tools, garden equipment, grills and grill related items manufactured in Asia. They sell to hardware stores primarily in the nordic countries.

Millarco had trouble controlling their product information. Due to a complex B2B/B2C setup and a lot of different channels, their maintenance of the platforms was very time consuming and characterized by a lot of manual processes. The changing prices were especially difficult to handle. They needed a new, dynamic platform that could automate their processes easily and reliably.


Dynamicweb as a solution
The solution is fully integrated with AX and Dynamicweb PIM including an integration to Indesign to strengthen the quality of product information in their printed matter. Besides that the solution contains a very flexible CMS with a lot of different items to combine, which makes it easy for the employees to create landing pages and newsletters for their marketing initiatives.

Also, a direct integration to the product data provider called Byggebasen, runs smoothly from PIM to Byggebasen which provides always updated price and specification product information to all Nordic hardware stores. All the necessary data is now combined and accessible from one place.
Results
The customers now meet a much more professional and coherent Millarco across platforms and marketing channels and a new level of self-service, that easy internal processes.
With the new solution, including AX and PIM, Millarco has reached a higher degree of automation and control, hence they are able to release new products and expand to new markets faster than competitors.
Millarco International have now saved a lot of valuable time by reducing the amount of manual processes, which allows them to focus on creating even more value for their business and their customers. Their salespeople now have time to nurture their existing customer relationships as well as sell their products to new customers.
Wondering what your PIM project would look like? With the PIM Project Estimator you immediately receive an estimate.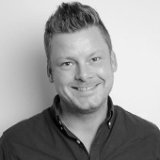 ""We receive a lot of positive reactions from our clients, who find the new solution extremely easy to use. Our employees are very satisfied as well since the maintenance of the product data is now much more flexible and the overview in PIM much better.

With the new solution we have reduced a lot of phone calls and manual processes, that used to cost us a lot of time. Now we can focus on sales and providing service to the customers that actually need it." "
- Carsten Fonnesbæk, Marketing Manager, Millarco International A/S