Challenge
Customers found it hard to find and purchase the products because the old websites did not have a great search feature.
Also, it took a lot of their time to enrich their products since they had to do it in the financial system. If a product were out of stock, they did not have the opportunity to show related products. That affected their chances of getting the customers to buy their product.
Meet
Mai Herold and Helle Agerbo Larsen
, who talks about their new website project:
Dynamicweb as a solution
A central part of the solution has been to strengthen its search feature and filtering options. Færch A/S chose a Rapido solution with a PIM setup.

One of the great benefits of their new sites is that they can enrich their products directly in the PIM system. That releases a lot of time to create quality content for customers. The products are displayed along with pictures, descriptions, and related content. This way, customers in the webshop can filter their searches according to their needs, skin type, etc.

Also, Færch A/S has made it more attractive for customers to buy from their local skincare clinics. At the same time, they buy from the local clinics they also get points they can use in Færch A/S' customer club, mitdermalogica.dk.

So far, the solution contains three B2C webshops for the brands Dermalogica, Clean Start, and Jane Iredale, and a B2B portal called Kosmetolognet, where the clinics can order products.
Results
To Færch A/S, the results of the solution have been evident. Their new search feature and filtering options have made it easy for customers to find the product they need. And if the product is out of stock, they can show related products. In the end, that means a bigger chance that customers buy their products.

Internally the new system made a difference as well. Since many manual processes have been automated, Færch A/S now has time to create great content for the customers and deliver a better customer experience.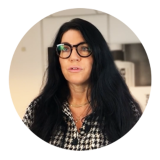 ""In less than four months, we had an eCommerce Suite solution that covers one B2B and three B2C shops. Moreover, we are now able to present related products, if a product is out of stock, to the customers. This has increased the possibility of purchase significantly.""
- - Mai Herold, Marketing Manager, Færch A/S